OEM SPARE PARTS , IRON CASTING SPARE PARTS
INTRODUCTION
Hebei Machinery cooperates with reliable foundries for many years, which can supply common sand casting with molding machine and resin-sand casting with hand molding and own three automatic production lines (one Disa line, two Hunter lines), five electric furnaces with 500kgs and 1000kgs capability which can supply 50tons/day casting.
From drawing studying, technology exchanging, mould making, sample supplying to material purchasing, machining process preparing and quality controlling, our professional team and complete sets of testing instruments can assure that your idea will be realized under our technical expertise.
At present, our products involve: valve body, pump body, reducer body, motor body, shell of parts, pipe fitting, also spare parts of engineering machine such as disc, rollers, tension weight and parts for other equipment.
The following material grade can be supplied:
 

GREY IRON

CHINESE STANDARD
HT200
HT250
HT300
HT350
ISO STANDARD
200
250
300
350
EUROPEAN STANDARD
EN-GLJ-200
EN-GJL-250
EN-GJL-300
EN-GJL-350
 

DUCTILE IRON

CHINESE STANDARD
QT350-22
QT400-18
QT400-15
QT450-10
QT500-7
QT600-3
QT700-2
ISO STANDARD
350-22
400-18
400-15
450-10
500-7
600-3
700-2
EUROPEAN STANDARD
EN-GJS-
350-22
EN-GJS-
400-18
EN-GJS-
400-15
EN-GJS-
450-10
EN-GJS-
500-7
EN-GJS-
600-3
EN-GJS-
700-2
HUNTER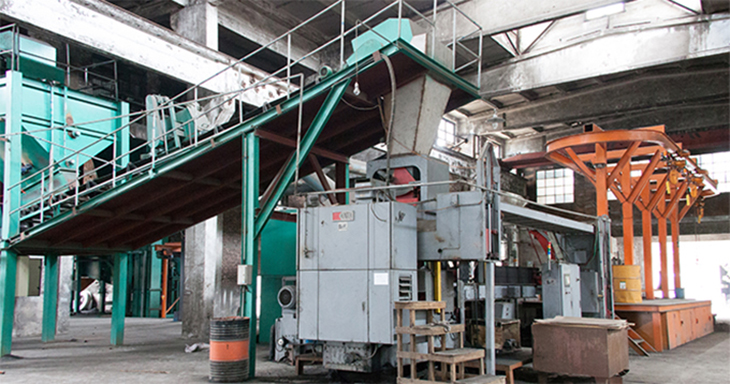 Spare parts for engineering machine

Spare parts for engineering machine

Spare parts for engineering machine

Spare parts for equipment

Spare parts for equipment

Spare parts for equipment

Spare parts for equipment

Spare parts for motor

Bearing seat

Plate
Reducer body
Reducer body
Reducer body
Reducer body
Pipe Fitting
Valve body
Valve body
Tension weight
Pump body
Pump body
Pump body
Pump body
Motor body
Motor body
Motor body
Shell
Shell
Shell
Spare parts for equipment
Spare parts for equipment
Spare parts for equipment
Spare parts for equipment
Spare parts for equipment
Spare parts for equipment
Spare parts for engineering machine
Shell
MOULD




Quality Control